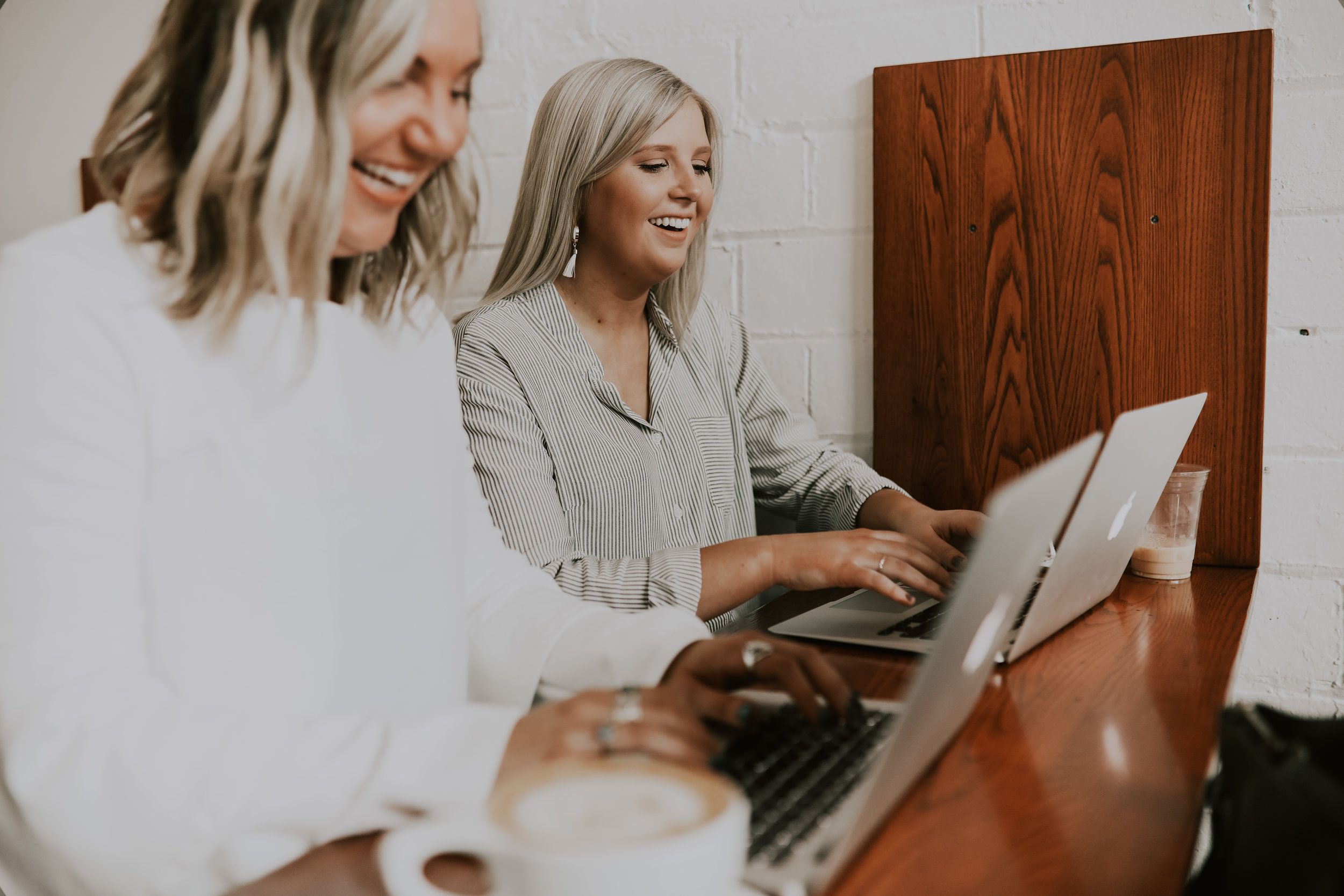 LinkedIn Profile Writing Service
Majority of employers are now using LinkedIn to search for candidates. Specifically, statistics show that 95% of recruiters are using LinkedIn to find talent. With numbers that steep, it's important to always keep your profile updated. What exactly does updated mean? There are different components to LinkedIn profile writing, and I will touch on what they should each entail. Also, a good LinkedIn profile builder could assist you with all of these.
LinkedIn Profile Writing: The Picture
Starting with your LinkedIn picture you should always have a nice warm professional image on LinkedIn. I can't tell you the amount of times I've seen unprofessional images or images that are less than inviting. Think about this for a second. If you saw someone in a photo partying on LinkedIn, what impression would you get? Would you think this person is serious about business and I hire them? Probably not since LinkedIn is not the place to highlight your personal party life. LinkedIn is not Facebook. Don't forget that, so put your best professional image forward.
I've also seen people make the mistake of not using high resolution photos. When you do this the picture quality is poor and it can damage your professional brand. Thus, I recommend that you get a professional headshot taken by a photographer who can give you a high-resolution image. If you can't get a photographer to take your LinkedIn headshot, you can take a great photo using an iPhone or Android on portrait mode.
LinkedIn Profile Writing Service: The Banner
What banner should I use? There are options for your LinkedIn Banner as well. You can create a really nice banner that matches your profile picture background using a free app called Canva. Focus on making a banner that helps you stand out- in a professional way of course! Adding one of your favorite quotes to your LinkedIn banner can be a nice touch as well!
LinkedIn Profile Writing the Headline
Regarding the content of your profile one of the most important things to consider is what your headline reads under your profile picture. You want to keep in mind how recruiters will search for you. If you're in Project Management, it should say that. To make it a bit more descriptive you can add an adjective like Premier Project Manager. This also helps you to stand out from other professionals in your industry on LinkedIn.
LinkedIn Profile Writing Service Summary
Next what content should you put in your summary? You want to really keep your audience in mind when writing your LinkedIn profile summary paragraph. Who are you hoping will read your profile? Recruiters? Colleagues? Always write with your target audience in mind. Next be sure to write your LinkedIn Summary in 1st person. This is a more personable style and it's not a bio, so it shouldn't be in 3rd person.
You are likely thinking what should go in the summary? You should focus on making it clear what you do, who you serve, and show some of the results you bring about. For results think about key contributions you've made overall in your career. Imagine you were in an interview and you need to sell yourself about some of your past accomplishments and what you are known for doing. This is the area on your LinkedIn profile where you make this clear.
LinkedIn Profile Writing the Professional Experience Section
For your professional experience section, you want to keep in mind people are likely reading your LinkedIn profile from their phones. Therefore, this section should not be long like a resume. Adults also have short attention spans so give them the information that matters most. Ask yourself what are my key accomplishments in each of my roles? What are 3-5 things I can highlight as my accomplishments in each role. This type of information is most helpful for this section.
Certifications and Associations
People always ask me should I list causes and certifications and professional associations? The answer is absolutely- the more sections you have filled out the better idea you give a potential employer of who you are and what you have to offer. You want to try your best to sell yourself in the short amount of space that LinkedIn allots, so include all that you can to show your additional skills, interest and abilities. Also, if you are in school currently, list that as well. Your degree does not need to be complete already for you to include it. Remember, when you add information like your education, LinkedIn shows you what alumni work at companies that are of interest to you. In this case you might want to reach out to them for help and introductions.
How to Navigate LinkedIn
Speaking of introductions here are a few tips on how to navigate LinkedIn. Think about using LinkedIn not only for employers to find you but also for you to find employers and expand your network. This can be accomplished in several different ways.
LinkedIn Groups
You can join LinkedIn groups to meet new people in fields that you are a part of or want to transition into. Join the conversation by commenting on posts within the group and add relevant content like articles or videos from which others can benefit.
For example: If I'm in Technology and I want to break into the HR field, I would look for an HR group on LinkedIn. Maybe there is one called HR professionals in your city. I would then see if people are posting job openings in that group just to get a feel for the climate of the group. You never want to walk into a group asking for a job but instead, you want to see that is something people do in this LinkedIn group? Do they post openings and mention that they are looking for work? Figure out the rules and culture of the group before you make a move.
Secondly ask yourself what unique value do I add? If I were in Tech trying to get into HR, I'm sure there are so many tech skills that I could add to a group. Keeping them up to date with the latest and greatest technologies in HR or suggesting ways to speed up every day processes with technology could benefit the group. Who doesn't want to get more done in a shorter amount of time? The moral of the story- figure out what value you can add, then add it.

Making LinkedIn Connections
You can also use LinkedIn to make blind connections that can benefit your career. If someone is in a group that you're a part of, don't be afraid to drop them a note introducing yourself and letting them know you'd be interested in meeting. Be genuine and once again figure out how you can add value to their life. Lastly, don't be afraid to ask your connections for introductions. That's one of the best parts if not the best part of LinkedIn. See who you already know that is connected to someone you want to know. Ask yourself what would be the benefit of the new relationship, then don't be afraid to ask your contact to make an introduction with the benefit of the relationship included in the note.
Having an updated LinkedIn profile that truly articulates your value and unique contributions will only benefit you. Knowing how to then navigate LinkedIn to meet the right people and drive your career forward will be a skill you'll not regret obtaining. Many of my clients have found their ideal jobs using the LinkedIn tips I shared above and if you put them in motion, you can be on your way to landing a job you love!
RTP Career Services has assisted hundreds of professionals in the Triangle with LinkedIn profile writing to help them land the perfect career. If you have any questions about LinkedIn profile writing or other career services, please give us a call at 919-808-2251 or contact us here.
Relatable Links